Flip or Hold 2015
Posted by Tisha Monte on Tuesday, January 6, 2015 at 10:15 AM
By Tisha Monte / January 6, 2015
Comment
Your Best Real Estate Move: Flip or Hold in 2015?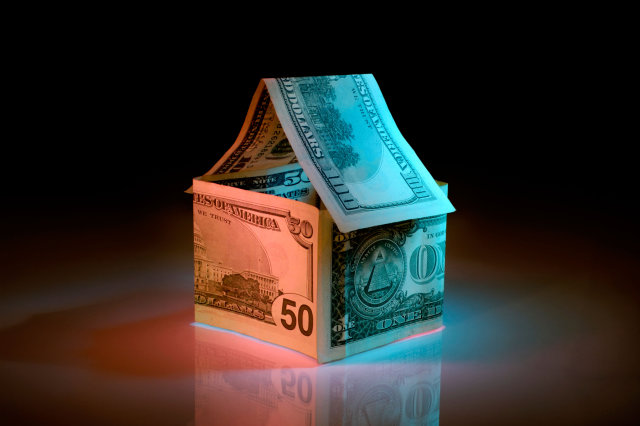 AlamyHome sales are projected to increase next year, which could work to the advantage of investors.
By Joel Cone
So which strategies are best for real estate investors next year?
The Big Picture for 2015
Looking at the nation's housing and economic indicators, there is plenty of positive news to justify continued investor optimism in 2015. Home sales –- both existing and new -- are projected to increase next year, which is welcome news for fix-and-flip investors.
At the 2014 Realtors Conference & Expo, Lawrence Yun, chief economist for the National Association of Realtors, predicted a rebound for existing home sales for the next two years and projected the national median existing-home price will rise at a moderate 4 percent in each of those years. On the new home front, David Crowe, chief economist for the National Association of Home Builders, said in an October webinar that multi-family housing starts were projected to hold steady in 2015.
"Multi-family housing starts have rebounded back to normal since the downturn, mostly due to the strong demand for renting," said Yun, who also noted that renter households have increased by 4 million since 2010, while homeowner households have decreased by 1 million.
Two major concerns remain: tight lending standards, which continue to keep people who could otherwise afford to buy a home from qualifying for a loan, and interest rates, which could reach 5 percent by year-end.
Looking at the Numbers
Daren Blomquist, vice president at RealtyTrac, says he believes 2015 is going to be a better year for buy-and-hold investors than for flippers -- with the caveat that real estate values vary from area to area and property to property, so investment strategies will have to adjust accordingly.
According to RealtyTrac's numbers, the volume of properties being flipped has declined dramatically, down from the most recent peak of 8.8 percent of all single-family home sales in the second quarter of 2012 to 4 percent of all home sales in the third quarter of 2014.
"As home-price appreciation slowed down, the flippers have become less active in this market as well," Blomquist said. "The interesting thing is that the volume of flipping is going down, but the average profit on a flip is staying very strong. The gross profit has stayed strong for the past three years, in the 30 percent range."
For buy-and-hold investors, rental properties did well in 2014, although gross rental return was down slightly compared to 2013 in the 586 counties surveyed by RealtyTrac.
"This year was not as good for buying rentals as last year," Blomquist said. "Last year, we had a 10 percent return because home prices went up, even though rents went up. Returns have slipped a bit because the cost of acquisition went up."
Still, Blomquist said he believes it is a good time to buy rental properties, because the dynamics of this market are right.
"We will see it flatten out because home prices are starting to flatten out as well. That will allow rents to catch up with home prices, which is good for buy-and-hold investors, but not as good for the flipper," Blomquist says.
Some Local Perspectives
Denver: William Bronchick, a best-selling real estate author, attorney and longtime investor, expects 2015 will be a good year in the Denver market for owning rental properties, but not as good for flippers.
"It's a great market for rentals, because people still can't get loans and there's so many renters,"Bronchick said. "The lending market is tight, so there are more renters, so higher rental rates and lower vacancies make for a great rental market. On (the) other hand, inventory is low, so if you can get your hands on a good motivated property, then you're good for a flip."
The Southeast: Investor and trainer Larry Goins, working in North Carolina and South Carolina, said market conditions in those states are good for both flippers and rental property owners.
"There are deals to be had, but you have to work harder to get them," Goins said. "I like to buy lower-priced houses and rent them or do lease options or seller financing."
Andy Heller, a real estate investor and trainer who has specialized in the Atlanta market for decades, said that since the market crash, a buy-and-hold strategy has made more sense, because investors could buy property very inexpensively.
"Most of the country has settled into a more normal appreciation, especially in the last six months or so," Heller said. "Allowing for the fact that we're in a time of normal appreciation, what strategy is the best? Both. We don't have an overheated market and we don't have a collapsing market."
Phoenix: In the Phoenix area, supply-and-demand economics will dictate the right investment strategy in 2015.
"The Greater Phoenix market has been in low supply and low demand for 15 months now," said Alan Langston, executive director of the Arizona Real Estate Investors Association. "We're not sure that's going to change anytime soon. Our market's been stagnant for a long time, but that doesn't mean real estate investing has been bad. It's been different."
Langston said he believes investors will continue to be successful, whether they are rehabbing and flipping houses, or holding onto rentals -- but they will have to approach the business differently than they did before.
"If you know what you're doing as a real estate investor, you're going to adjust what you need to adjust so you do well on your property," Langston said. "If you're an informed investor, you're going to be fine."
Investor Activity Varies
Auction.com, the online real estate marketplace, recently released survey data collected from investors bidding on properties across the country, which confirmed that buying property to hold and rent is currently favored over flipping nationwide. However, investor intent varies considerably between online and offline investors, regions, and property prices.
The study showed that purchasing property to rent is more prevalent in the Midwest and South, while there appears to be a higher propensity for flipping in the Northeast. The flip-versus-rent split is nearly even in the West, with a very slight preference toward renting.
"Real estate investors appear more likely to flip a property in those regions where home values are higher," said Rick Sharga, executive vice president of Auction.com. "Higher prices can translate to a faster and potentially more significant short-term return on investment. The hold-and-rent strategy seems most popular in markets where home prices are lower, allowing investors to charge a more competitive monthly rental rate and still produce reasonable returns over an extended period of time."